Pets & Packing
Friendly Faces & a Ride to Wild Places
Yak make great farm pets and packing animals. With halter and packing training, yak can traverse rugged wilderness terrain with either a rider or supplies. On the farm, yak are happiest when they have their own pasture apart from other animal species, unless given adequate space to do their own thing. We recommend having at least two yak, as they are herd animals and enjoy each other's company.
If you want to have very tame yak, the best way is to start with calves and raise them yourself. With time and attention, they become wonderful pets. Halter training can be done at different ages, but we recommend to begin when they are small. It is a lot easier to work with an animal under 300 lbs than one double that size.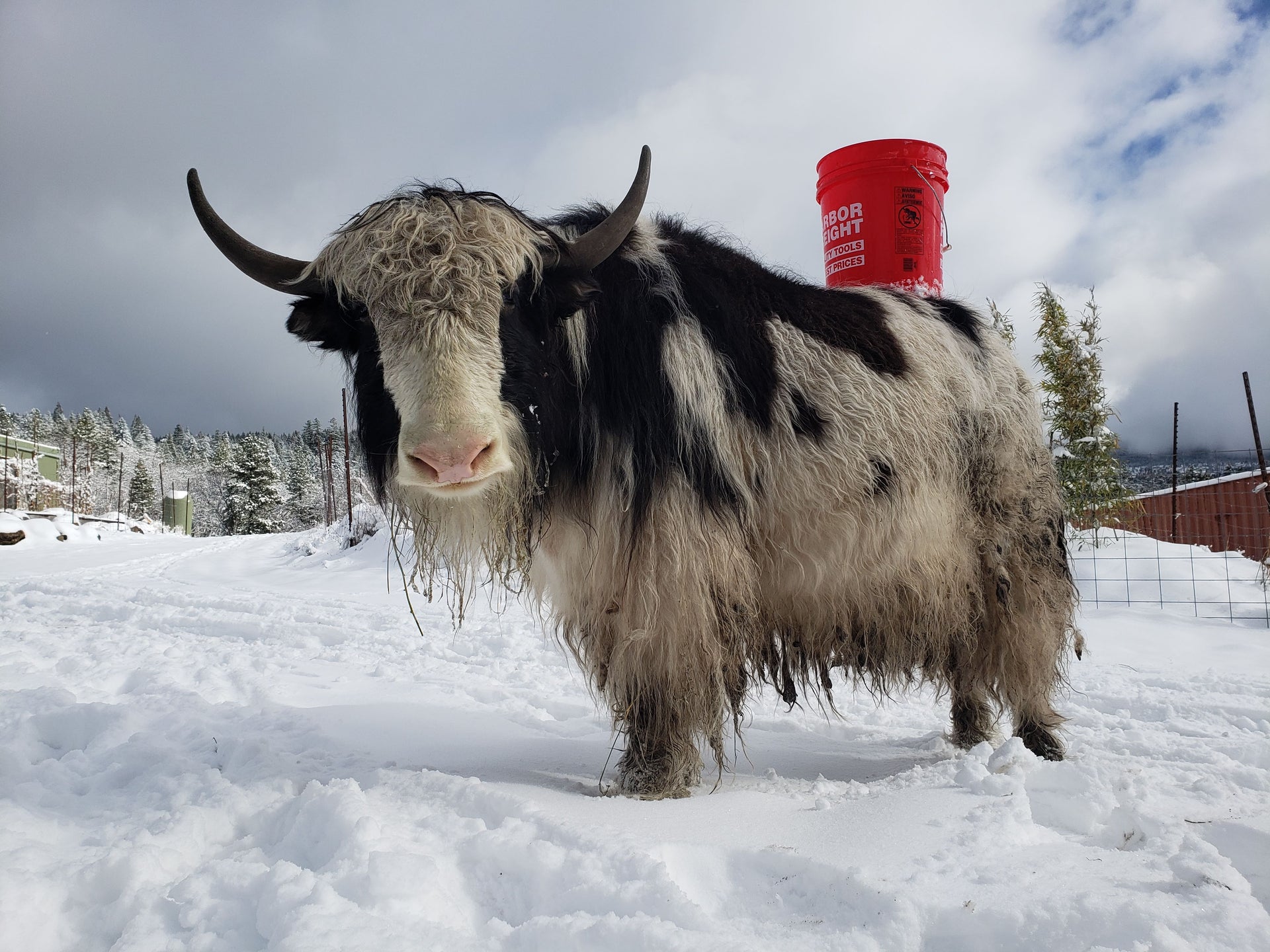 Sign-up
Interested in following along on our farm journey, then subscribe to the newsletter.
We promise not to spam you and will protect your name and email by not using it for any purpose other than our newsletter.