Choice of chefs
The New Cow on the Block
Innovative ranchers and chefs alike are finding the attributes and benefits of raising yak and their incredible meat. Lighter on the land than cattle, yak offer both an environmentally conscious alternative and unique, delicious experience at the table.
Yak meat is lean, juicy and delicate, with a flavor profile that lies between elk and bison, yet with a characteristic subtlety.  Lending itself well to a wide range of cooking applications and cuisines, yak meat is versatile as it is enjoyable.
What Makes it So Good
Yak developed as a species in the Himalayas over thousands of year in a harsh climate and sparse landscape. Their adaptations for survival created a superior meat animal. The cell structure of the muscle tissue retains more moisture than beef, and the muscle bundles are made of finer fibers. This creates a juicy and refined steak that doesn't dry out like game meat. The beautiful darker red muscle color is due to higher myoglobin and yak meat is higher in iron than beef. Yak is truly the best of both the bovine and the wild meats.

The Terroir of Yak
Just as wine, chocolate, and coffee vary in flavor by region, there is a terroir to our yak meat. Raised on summer pastures in Southern Oregon, we finish our yak on organic alfalfa and grass, the most nutrient-dense forage for their health and muscle development. The meat becomes both exceptionally rich and delicate.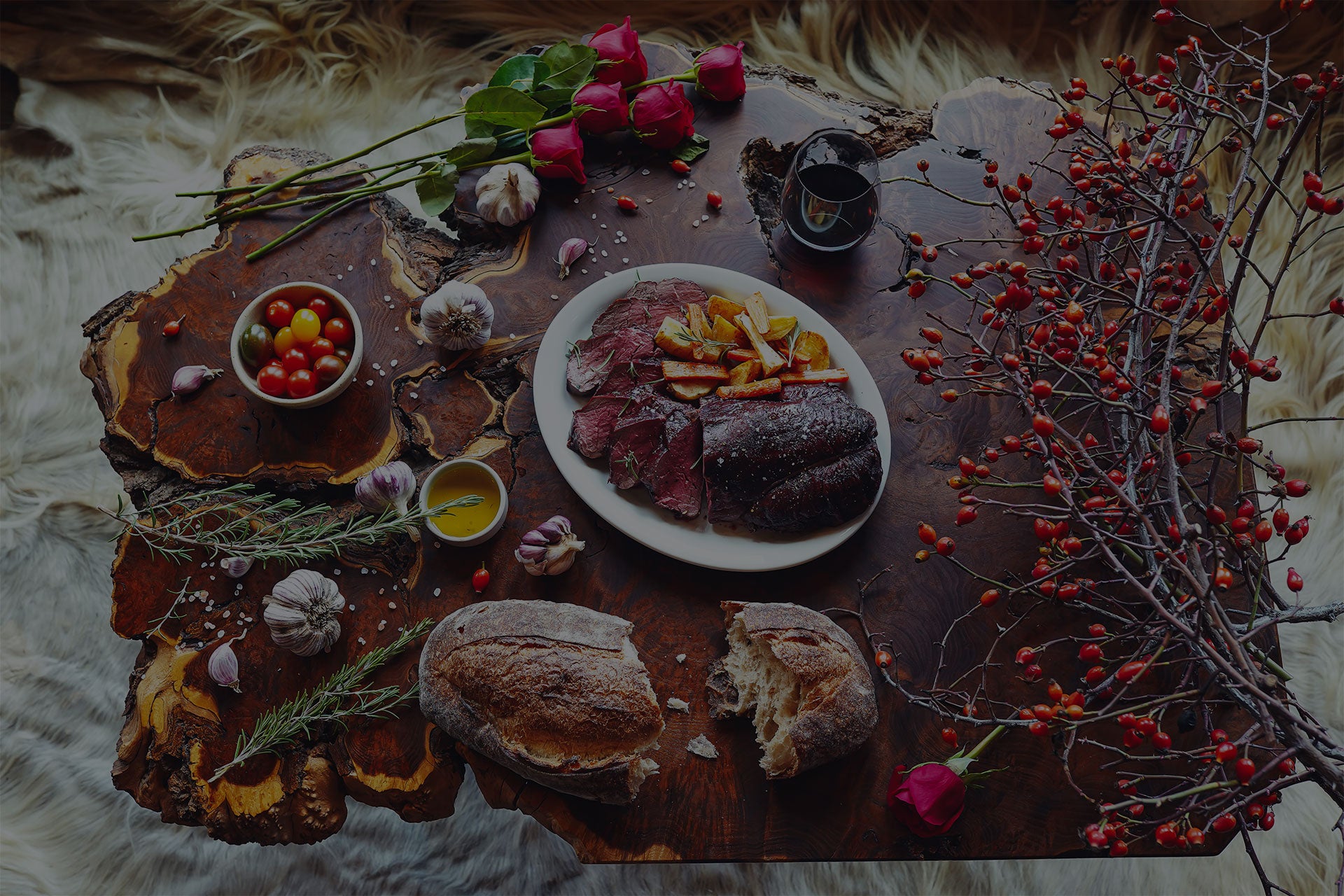 An Exploration in Versatility
Yak meat is fascinating to work with in the kitchen. Similar to beef and bison in the options for butchering, yak surpasses their counterparts with the delicacy and versatility it offers. Providing a less overpowering flavor profile and refined structure, yak can be applied to a vast number of dishes and cuisines. Classic beef dishes made with yak are reimagined, resulting in a more subtle yet surprisingly luscious preparation.
Strong like a Yak
As a primitive bovine species, yak offers customers a truly primal meat option that is both nutrient-dense and ethically produced. Our customers speak to how it feels clean, energizes athletes and digests better than beef. Not only is it an exceptional lean protein, but yak are also more efficient grazers, smaller than cattle and have many other uses including fiber production, packing and dairy. Yak provide an excellent opportunity to improve our health and our environments through preserving and promoting this incredible species in North America.
Wholesale Orders
Interested in showcasing yak as a seasonal special?
Contact us for wholesale pricing and custom orders. We are happy to work with chefs and restaurants for custom butchering.
Retail Customers
Interested in trying Yak at home?
Contact Us to design a custom box. We offer free delivery in the Rogue Valley. Shipping quotes available for US shipments only.
Sign-up
Interested in following along on our farm journey, then subscribe to the newsletter.
We promise not to spam you and will protect your name and email by not using it for any purpose other than our newsletter.