Born 5/11/2020. Azure was a really strange looking bull calf. I couldn't undertand how her dam Simone, whom I had specifically sought out for her historical parentage and epic size could produce such a strange looking bull calf. It all made more sense when we realized our tagging mistake and she was a girl! Azure tested with the finest down of the 2020 calves, and has a deep black imperial coat that is distinctly different from the others. She is turning into the raven haired beauty with a lovely personality. She had her first calf this year and is an excellent mother. Her bull calf is at side. 
iYak.com Lineage: https://iyakdb.org/animal?id=9191385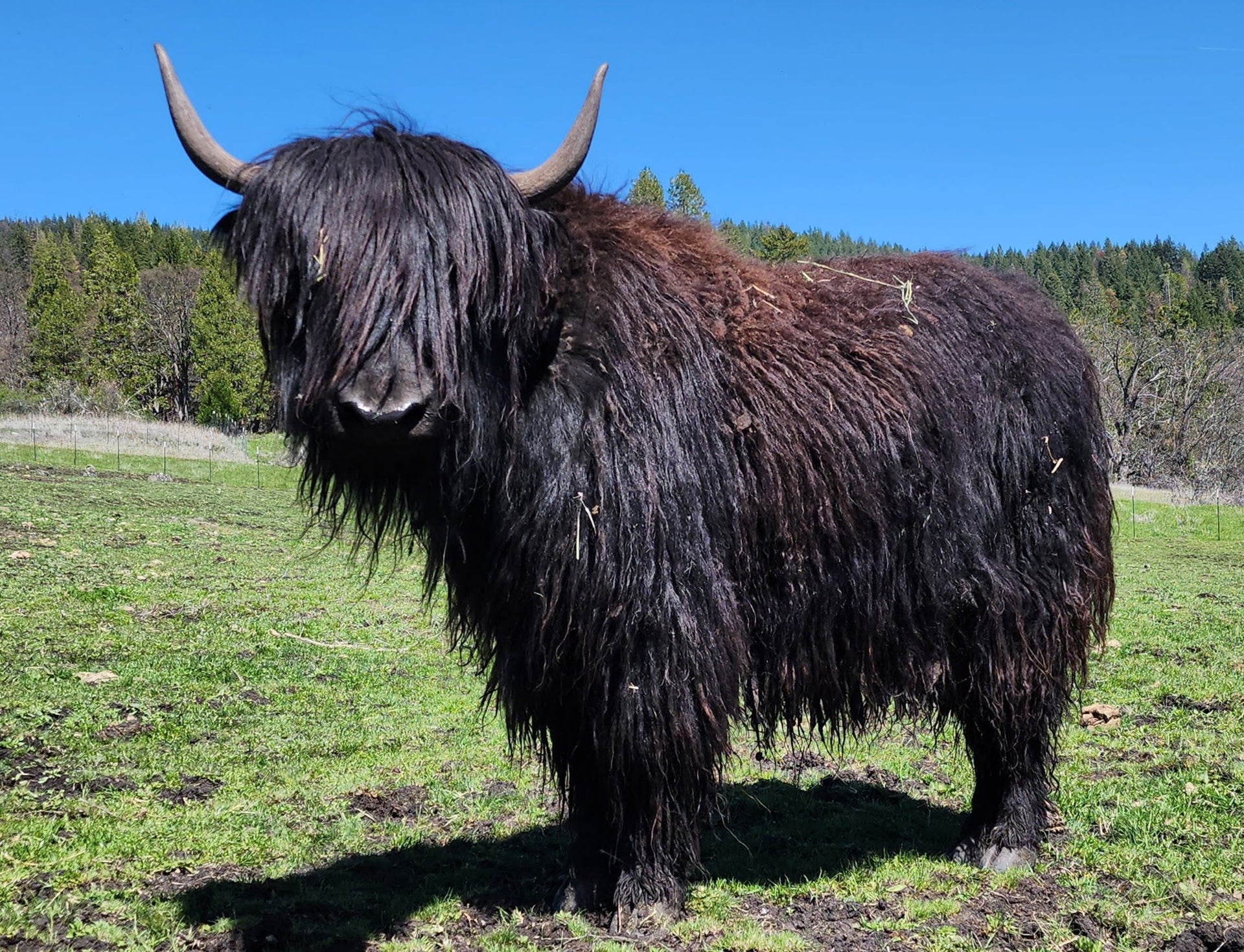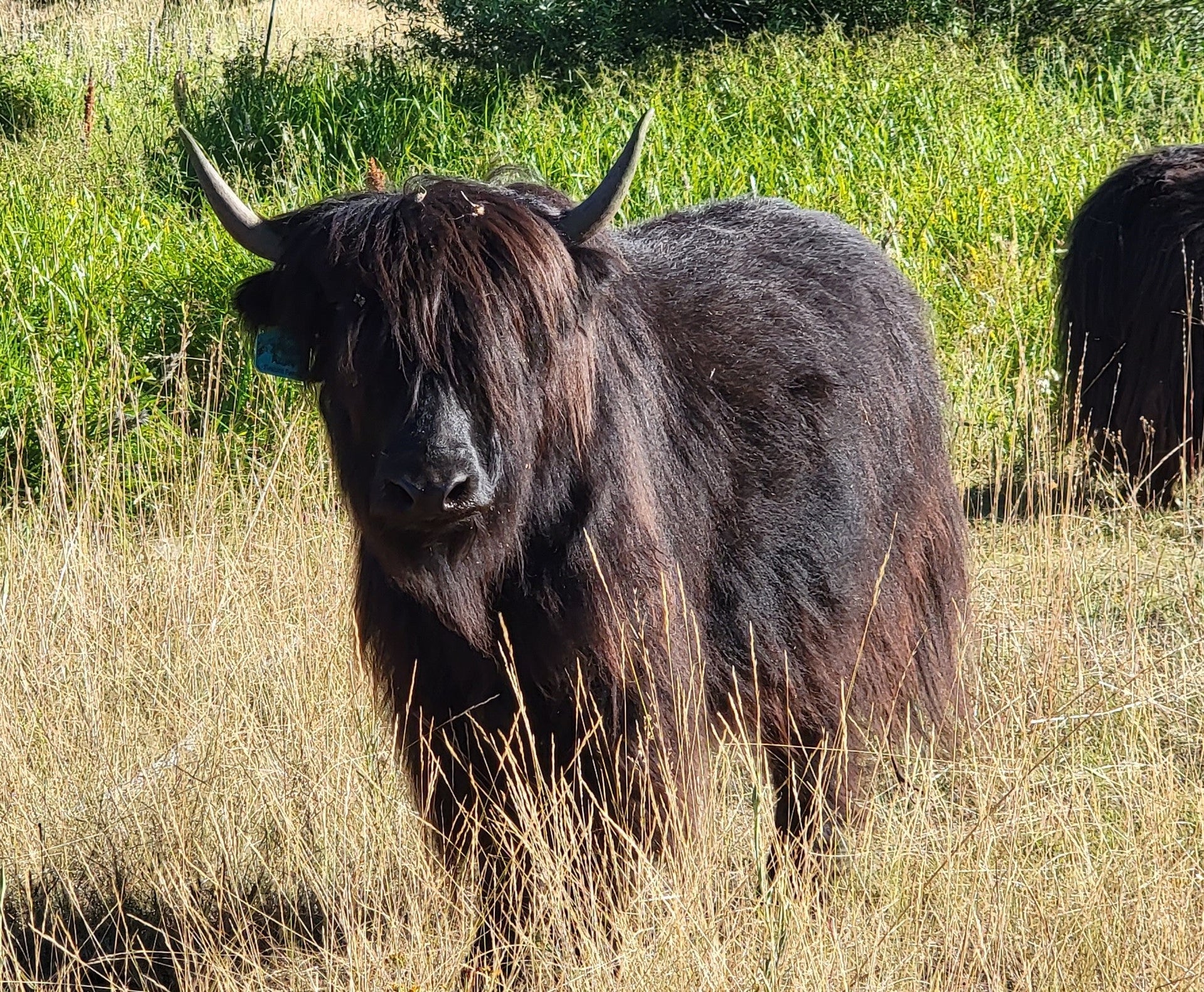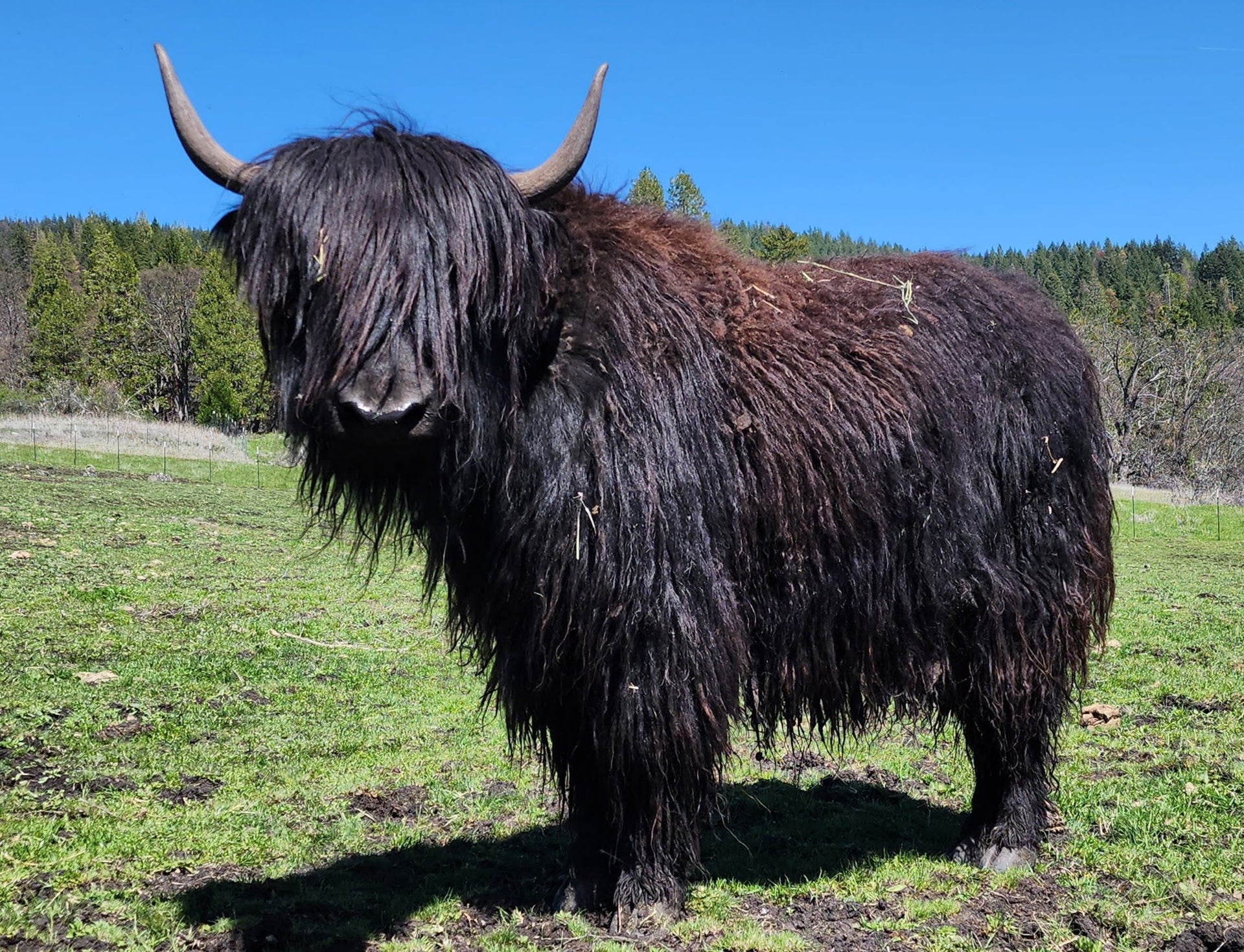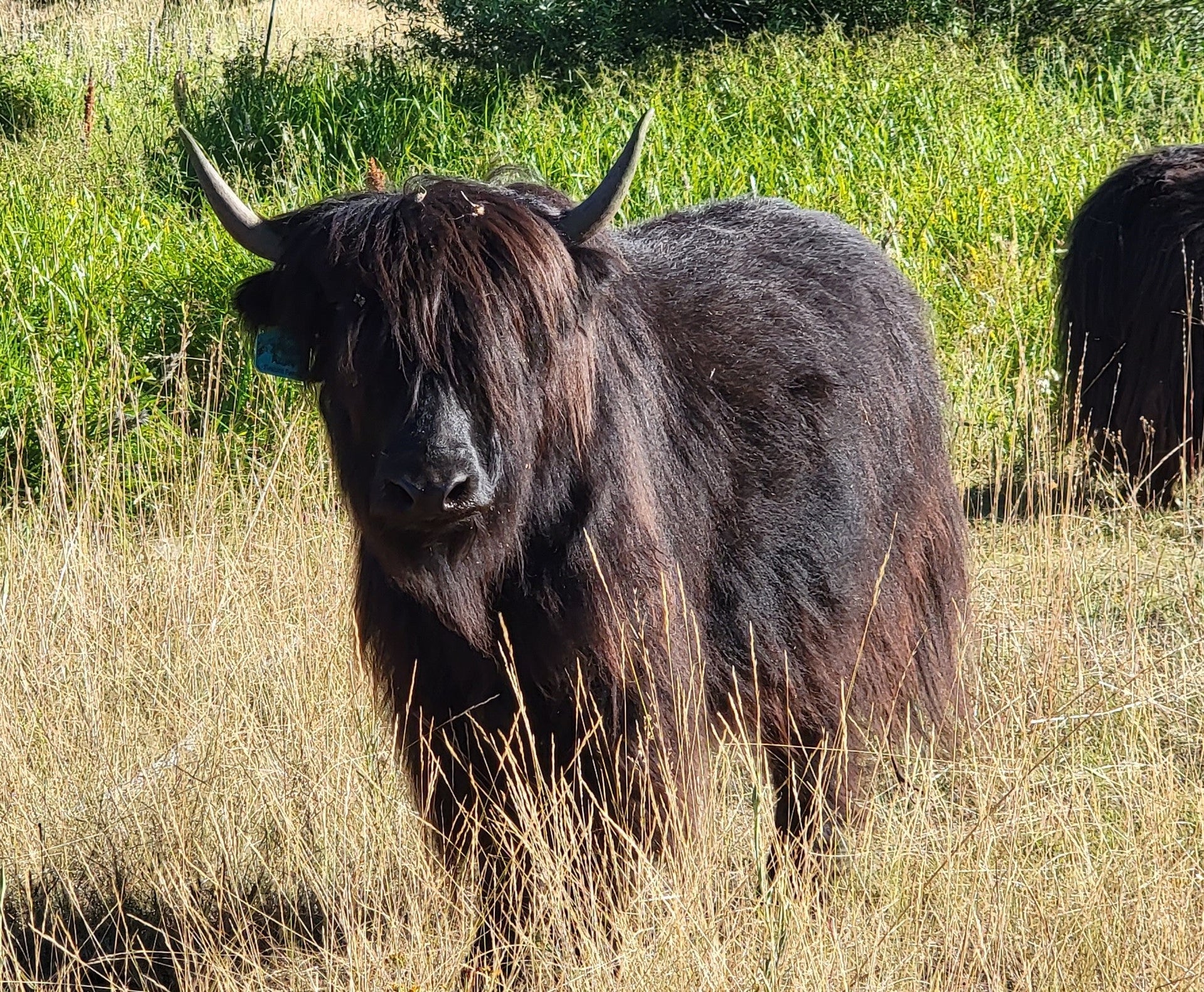 Sign-up
Interested in following along on our farm
journey, then subscribe to the newsletter.
We promise not to spam you and will protect your name and email by not using it for any purpose other than our newsletter.